Products
ARB lays a strong foundation in developing ERP systems for varied industries.
Our Products
Over the years ARB has developed products in multiple domains including ERP, Real estate management and Transportation management.
WrkPlan Cloud ERP
Cloud based ERP solution was specially designed & developed for SMEs to handle financial accounting, HR and payroll needs
HRMS and Payroll
A complete HR & Payroll system with automatic payroll calculation, individual employee portal
Transport Management
Translog, the cutting-edge solution for logistics & transport management system for transporters.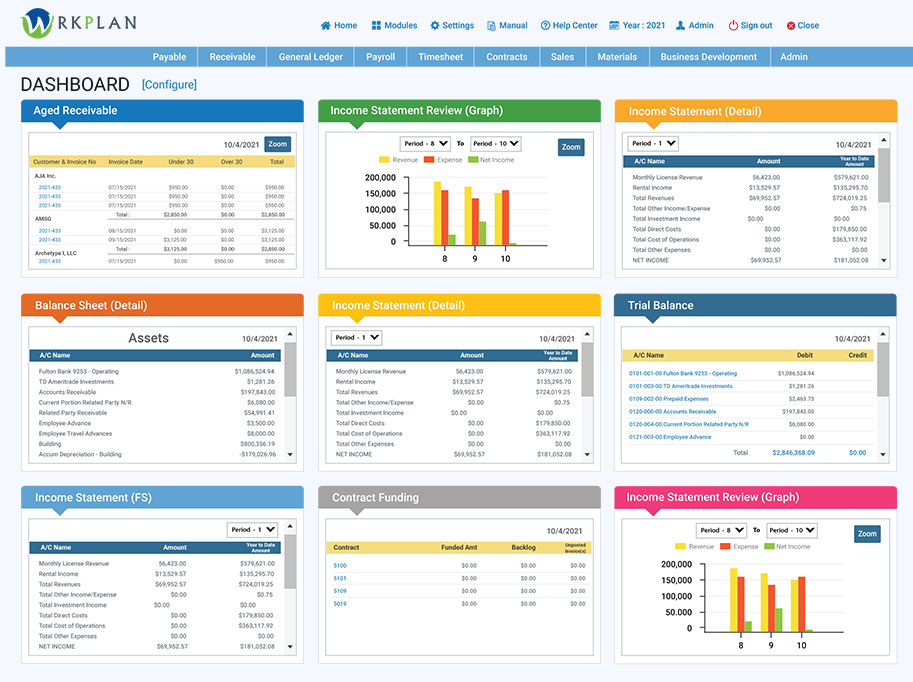 Advanced SaaS solution
WrkPlan is user friendly & all the work processes can be configured easily. WrkPlan is GST compliant and will enhance the performance of your organization through it's multiple integrated features like accounting, project billing & Management, inventory control, HRMS, payroll, CRM and many others.
GST Compliant Accounting

WrkPlan is a complete Goods and Services Tax Filing solution which aids in generating GST compliant involves, computation of GST Return schedules and others.

Inventory Management

Wrkplan makes it easy and smooth to handle your inventory by tracking and managing stock seamlessly across multiple locations in real-time.

Manufacturing

Systematically computes every step of a manufacturing process starting from issuing of work order till receiving of the final good. WrkPlan manufacturing module has been built in a manner to cater to all small and mid-sized production units to make their process simple, error-free and deliver accurate reports to understand the quality and even the wastage of the production process.
HRMS and Payroll
Best HR & Payroll Management System Software For Your Business
Payroll is a crucial function to any Organization and needs to run smoothly so your business can operate. Payroll is an integral part of the WrkPlan package. The system prepares and maintains all data needed and updates and runs Payroll in a timely manner. You can rest assured that your employees will be paid promptly and that accurate records are maintained as well as a wide range of automatically generated reports.
Advanced payroll processing
Easy employee enrollment
Constructive administration
Auto compliance with real time reporting
Individual employee portal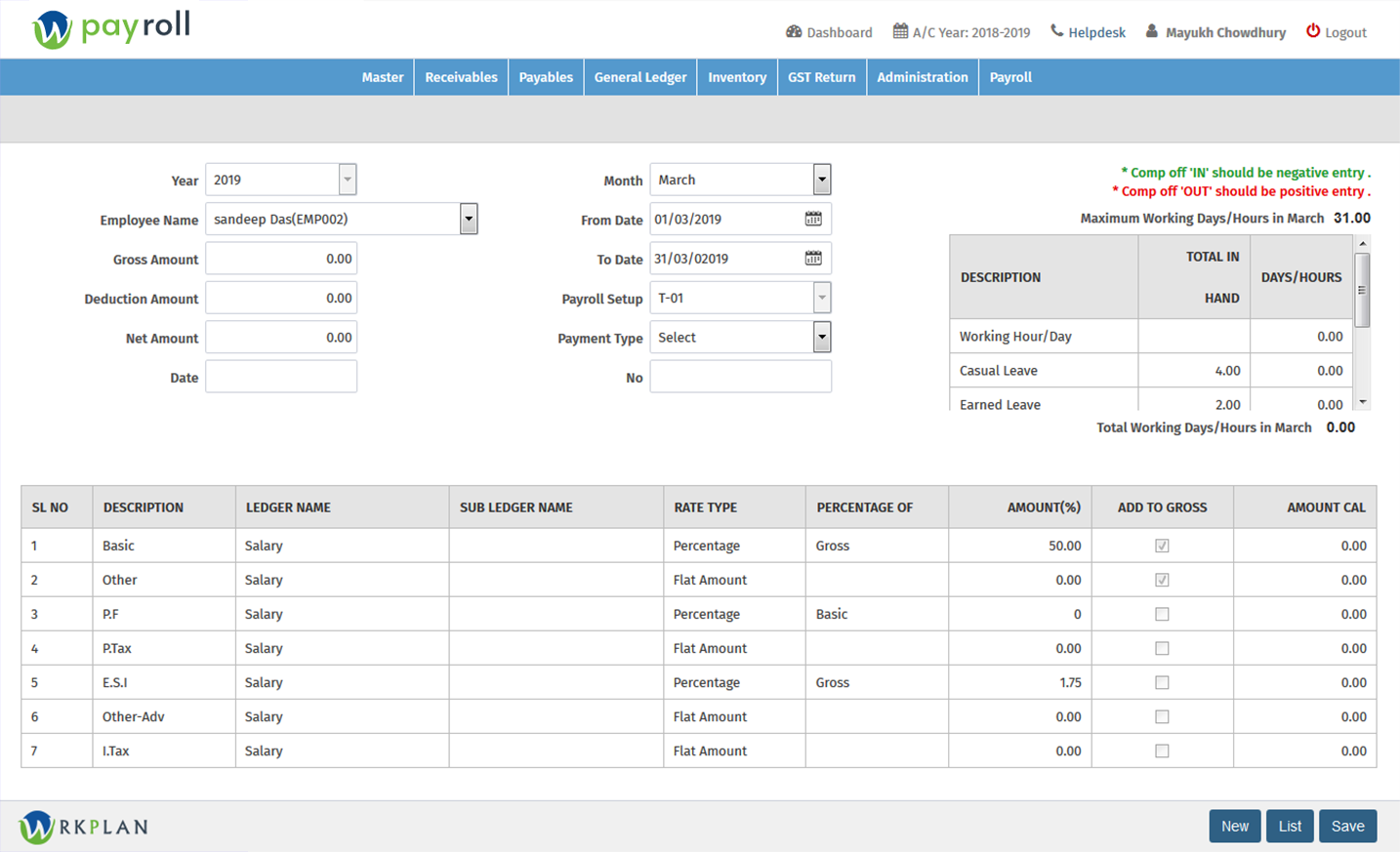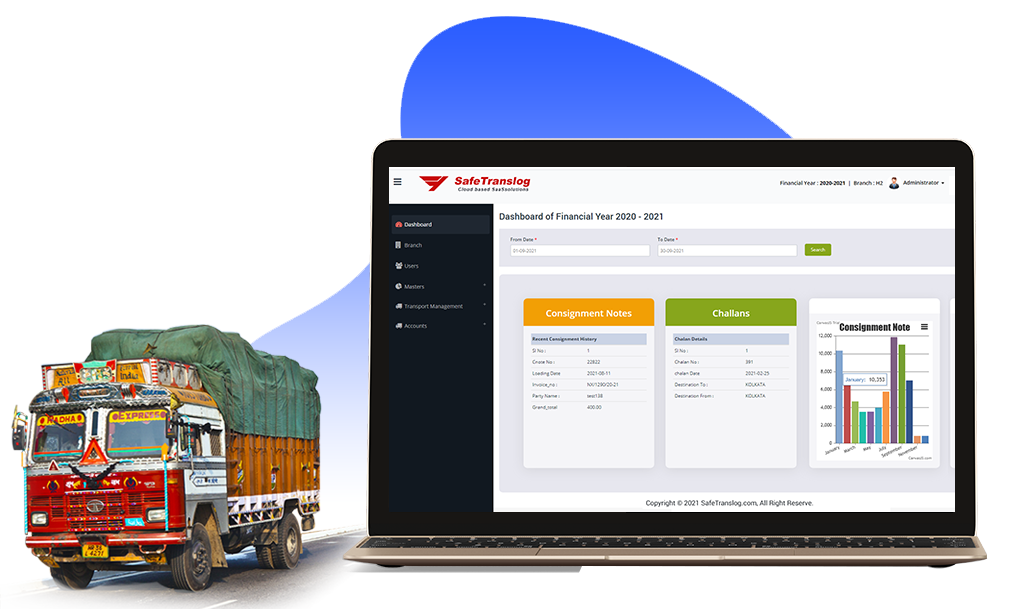 Solution for your Transport & Logistic needs
SafeTranslog is the cutting-edge SaaS solution to manage your transportation & logistic business. Deliver More, Spend Less Join the growing number of transporters who have reduced costs, improved efficiency, and increased sales
Feature Overview
Manage the Logistics Across Different Locations
Create Challan with Variety of Options
Capture Insurance Details
Keep Docs Save with Digi Locker
Unified and Integrated Platform
Multi-Modal Communication & Collaboration
Testimonial
What They Say About Us
Our clients from different industries pens down their experience with WrkPlan

Maco Corporation

Thank you to the team WrkPlan for your patience and professionalism. We have worked with them to set up a cloud based ERP in our premise and they execute it within stipulated time frame. WrkPlan Team is always quick to reply and provide good support!

POS

I have worked with Team ARB for developing POS Management System for my restaurant. They are very good with their work, good communication even with time zone difference and did whatever we asked to be done.